Home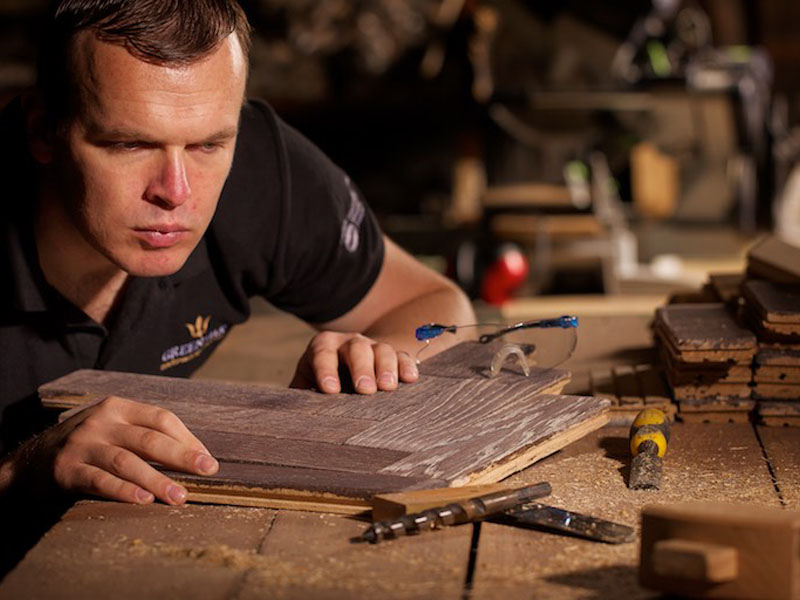 Green Oak have been supplying and installing wooden floors in Irish homes and commercial settings for over 10 years.
We take great care to source sustainable and high quality materials. We work closely with home owners and an array of professionals including Architects, Interior Designers and Contractors. We have fitted and maintained floors in period homes, new buildings and commercial settings such as Brown Thomas and the Department of Justice for the State.
They are a very professional team who's work is of a very high standard. I have used the services of Green Oak Hardwood Floors many times to complete not only flooring projects but also solid wood staircases and interior design projects – we have been very pleased with the results.
From the moment Green Oak Hardwood Floors began work in my home I was impressed. They are thoroughly professional, honest, conscientious and tidy, with an exceptional attention to detail and aesthetic sense. They did a beautiful job and gave me great value for money.
Green Oak took care of my floor. Not only was the job impeccable but also the service was good and always within schedule. I would recommend their services to anybody who needs a good and reliable floor installation.
Chris's knowledge and expertise in specifying the most appropriate timber flooring solution has been invaluable to us when specifying the right product for any particular project. The key to a good floor is the installation and in this Green Oak excel. Their professional approach means that from a design and project management point of view they are a joy to work with and I would highly recommend them.
Green Oak Hardwood Floors saved my renovation project and delivered a superb quality finish. I recently renovated my home and my builder had made some mistakes in installing flooring for which I had to call a stop to the builders work. I was recommended Green Oak Hardwood Floors by a friend and I employed them to fix and complete all the carpentry work. All floors were levelled, partially rebuilt and strengthened.
Chris stripped and re-varnished all of our downstairs wooden flooring. The work was completed in a timely manner, to a very high standard and with a great attention to detail. We are very pleased with the result.