About Us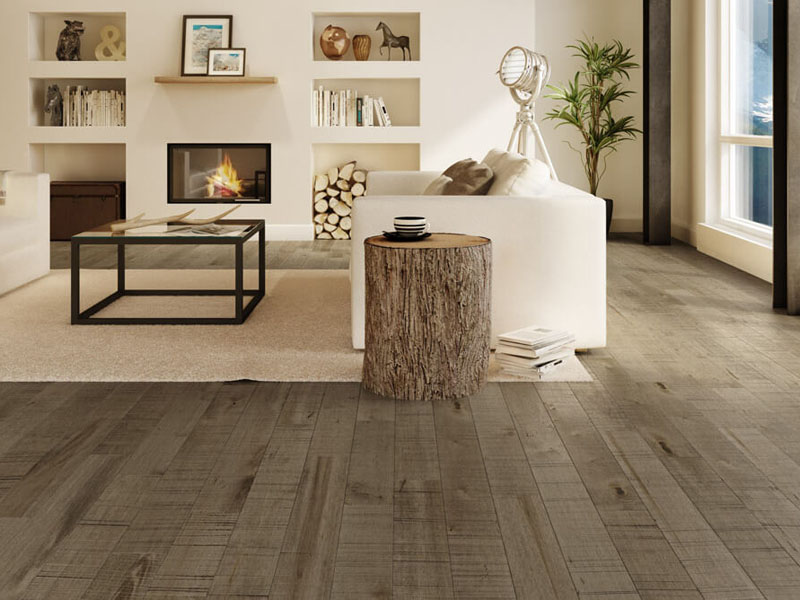 Wood is a natural and perfect choice for flooring. It comes in an array of colours, textures and a variety of patterns. We can advise on the best options that fit in with the rooms use, whether it is for residential or commercial use.
From start to finish, Green Oak provide a full service from initial consultancy through to design, installation and after-care.
With every project, we believe that constant communication and care is key to its success. Our customers benefit from a well considered process that leaves nothing to chance. Right from the initial full assessment through to our after-care service, we believe that the manner in which the job is carried out must match the quality of the finished product.
We collaborate with Architects and Interior Designers on both small and large projects: these experts rely on our faithful execution and technical assistance at the design stage to bring their vision into reality.
We are very particular about choosing the right suppliers who will provide us with a product range that is constantly evolving, adaptable and above all, reliable. All our suppliers and partners must have the same core values as Green Oak.
All our wood is sourced from FSC managed forests, a global organisation dedicated to the promotion of responsible forest management worldwide. Our green credentials have been at the core of our business since its foundation. We specifically use only water-based lacquers and oils, and avoid the use of solvent-based materials and products containing formaldehyde.
All our wood is sourced from environmentally-reputable manufacturers in Europe, and we advocate the use of reclaimed materials wherever possible.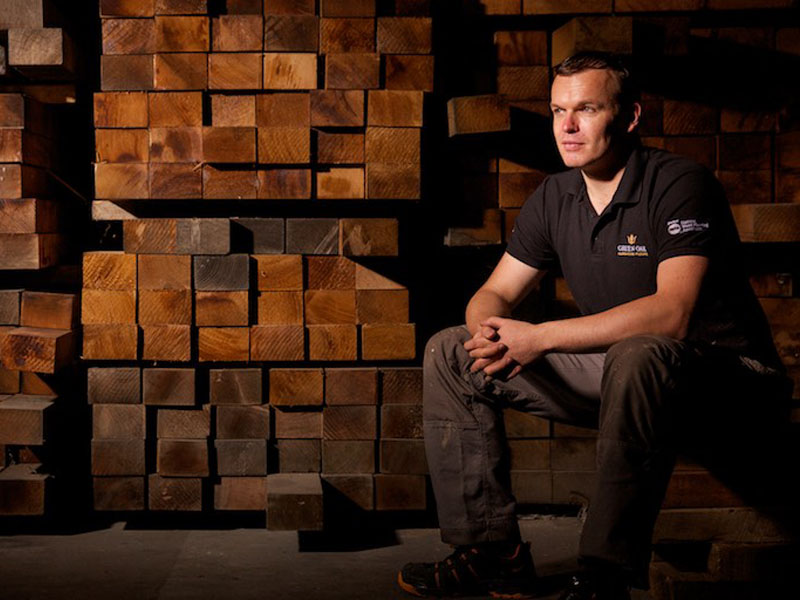 We ensure that we always keep up to date with innovations in our ever-changing industry.
We regularly attend technical courses and workshops in the USA, to upgrade our certified skill levels and to retain our strongly regulated Inspectors Certificates. This help us keep up to date with the latest developments in our industry and offer a complete professional service to our customers.
Our owner, Chris Kacik, is the first Certified Wood Flooring Inspector in Ireland and an active member of the National Wood Flooring Association (NWFA). Chris has a Master Craftsman's Degree and he initiated Ireland's first apprenticeship programme to educate young people in the art of parquetry. Together, we are committed to constant professional development.
They are a very professional team who's work is of a very high standard. I have used the services of Green Oak Hardwood Floors many times to complete not only flooring projects but also solid wood staircases and interior design projects – we have been very pleased with the results.
From the moment Green Oak Hardwood Floors began work in my home I was impressed. They are thoroughly professional, honest, conscientious and tidy, with an exceptional attention to detail and aesthetic sense. They did a beautiful job and gave me great value for money.
Green Oak took care of my floor. Not only was the job impeccable but also the service was good and always within schedule. I would recommend their services to anybody who needs a good and reliable floor installation.
Chris's knowledge and expertise in specifying the most appropriate timber flooring solution has been invaluable to us when specifying the right product for any particular project. The key to a good floor is the installation and in this Green Oak excel. Their professional approach means that from a design and project management point of view they are a joy to work with and I would highly recommend them.
Green Oak Hardwood Floors saved my renovation project and delivered a superb quality finish. I recently renovated my home and my builder had made some mistakes in installing flooring for which I had to call a stop to the builders work. I was recommended Green Oak Hardwood Floors by a friend and I employed them to fix and complete all the carpentry work. All floors were levelled, partially rebuilt and strengthened.
Chris stripped and re-varnished all of our downstairs wooden flooring. The work was completed in a timely manner, to a very high standard and with a great attention to detail. We are very pleased with the result.